Wild Mountain Fires burnt 95% of the mountains in and around the Leopard Trail.
Over 3 weeks in December fires blazed through the landscape of the Leopard Trail, and around the Cedar Falls Base Camp.  The veld had not burnt in 9 years, and with a huge fire load (the name given to the amount of dead and dry fynbos) and perfect fire conditions, a small fire that started in the south of the Kouga mountains swept all the way up to our area.  After 3 weeks, very little vegetation was left.
Over 90% of the landscape through which the Leopard Trail runs was completed burnt, leaving only isolated valleys and narrow kloofs with green vegetation.  Camp site 2 was destroyed, and most of the vegetation around the base camp.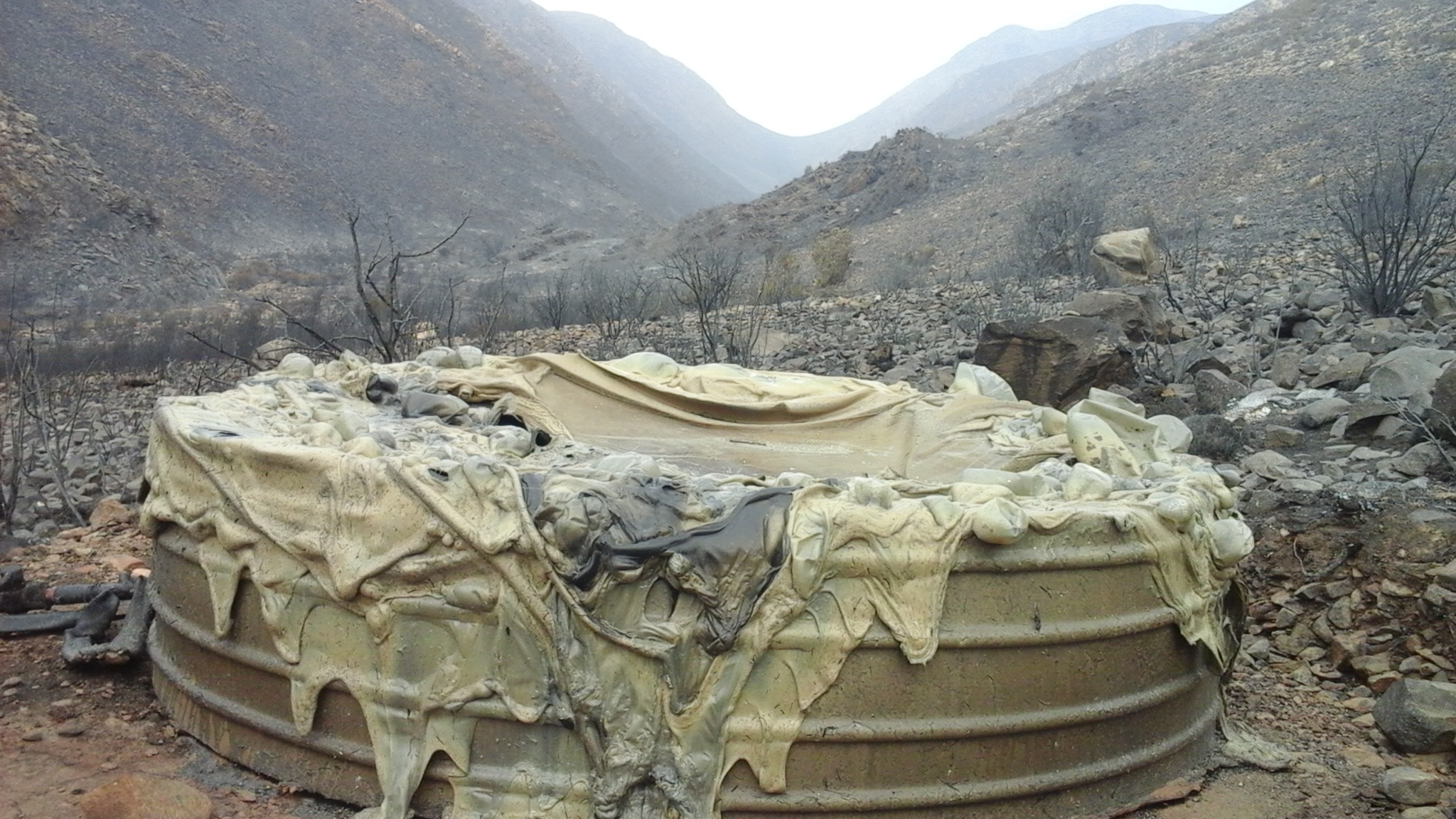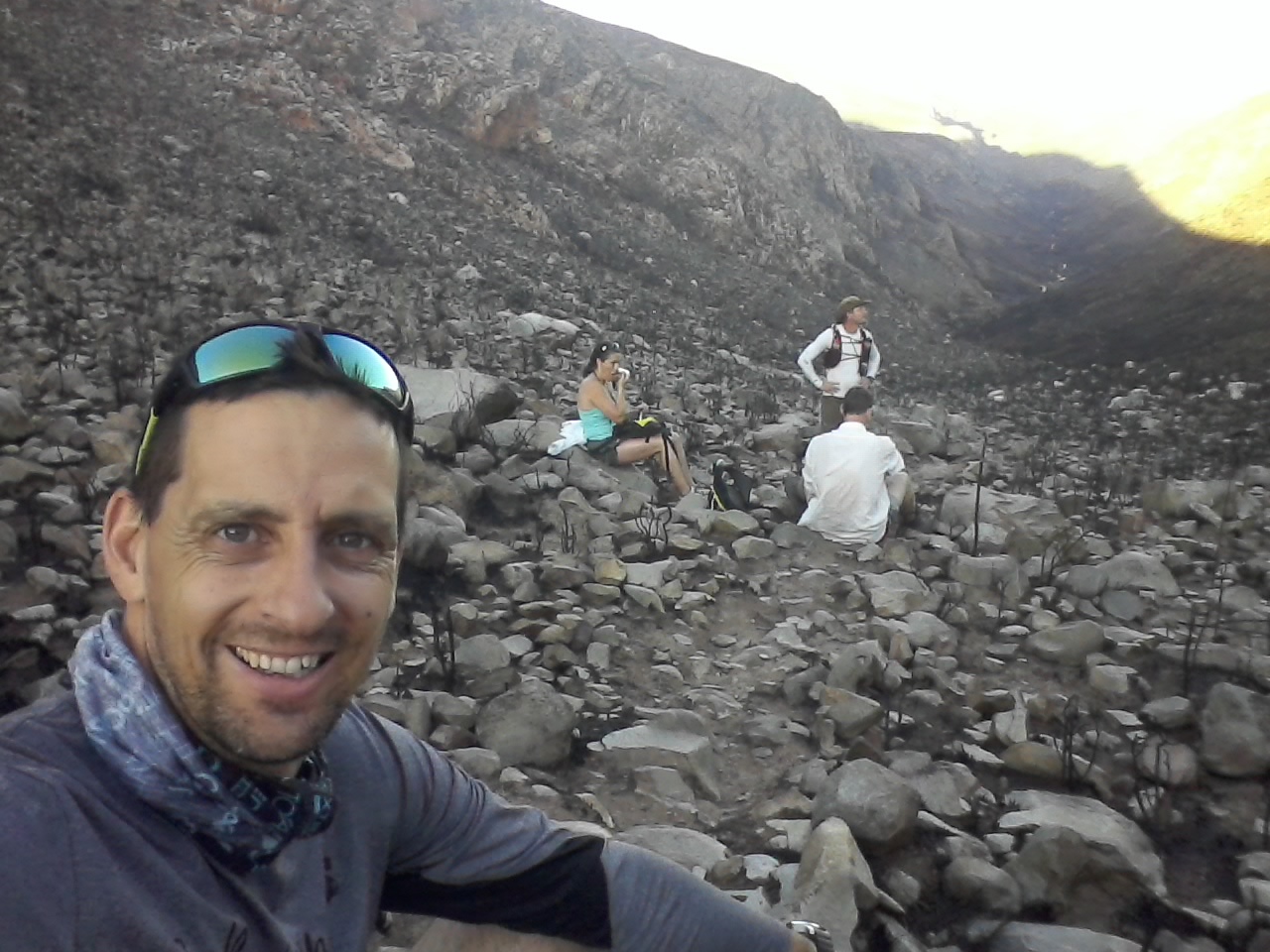 Hikers Evacuated
At the time of the first fires 2 groups of hikers were at Cedar Falls Base Camp preparing for their Leopard Trail Hike.  Both groups were put on 'wait' while we waited to see what happened with the trail.  On day two of the wait period the fire changed direction, moving onto the Leopard Trail, and surrounding the base camp.  A call was made to evacuate all hikers, and cancel over 130 hikers that were due over the next 2 weeks.
By the second week of January the fires had burnt through, leaving the overnight Camp 2 destroyed.
In terms of natural processes, the December fires were a vital part of the ecosystem.  Fynbos is well adapted to the dry summer climates in which fires thrive, and the fires will bring a rapid rejuvenation of the vegetation.