Ready to run the Leopard Trail?
A bit of running, a bit of swimming, a bit of clambering.
2 Day Leopard Trail Run
The Leopard Trail Run is a 57km circular 2-day run, using the path of the 4-day Leopard Trail Hike in the Baviaanskloof.  This is true wilderness running, combining proper mountains with technical paths best walked and lovely compact single track.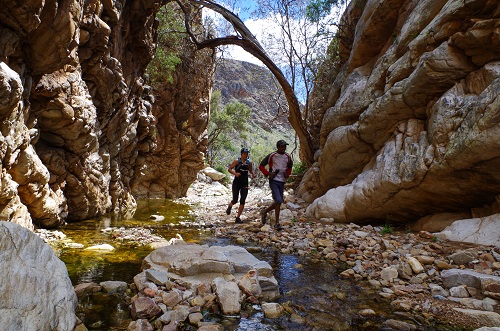 4 Day Leopard Trail Run
The 4-Day Leopard Trail Run is a 62 km trail runners version of the a 4-day and 3-night hike set in the magnificent Baviaanskloof World Heritage Site Wilderness Reserve. Same route, same price – just for runners who still want to spend the days and nights at the hike's spectacular overnight sites.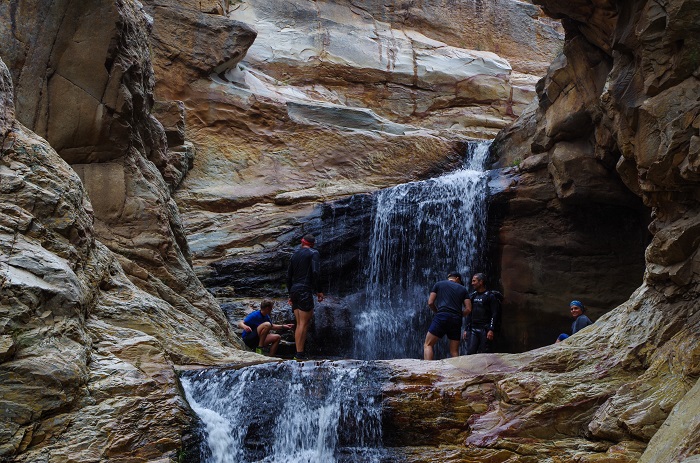 Cedar Falls Trail Run
Getaway Magazine described the 8km Cedar Falls Trail as "One of those moments of extremely beautiful life!"  This beautiful trail follows a narrow kloof to the waterfall which gives Cedar Falls Base Camp its name.
Gabriel's Loop
The 12.7km Gabriel's Loop follows two sections of the Leopard Trail, connecting the first half of day 1 with the second half of day 2. The trail run takes you past Gabriel's pools, a spectacular small kloof with steep sides and shade.