Half day hike to the Magnificent Cedar Falls
Free hiking permit for all guests staying at Cedar Falls Base Camp.
This is not a walk in the park.....
Are you ready for the Leopard Trail 2 Day Trail Run.
The Red Cliffs Farmhouse - a good bed and hot bath at the end of a long day running the trail.
A home away from home for trail runners.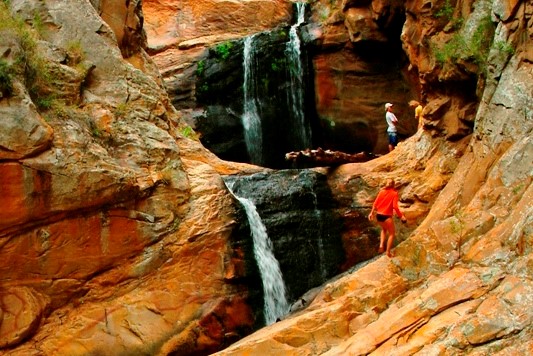 Cedar Falls Day Hike
"The Best 1 Day hike we have experienced in years" is how Getaway Magazine described the Cedar Fall Hike. 
The trail starts and ends at the Cedar Falls Base Camp, and is a 4-6 hours (including rest and swim stops).
Gabriel's Loop
The 12.7km Gabriel's Loop follows two sections of the Leopard Trail, connecting the first half of day 1 with the second half of day 2. The trail takes you past Gabriel's pools, a spectacular small kloof with steep sides and shade.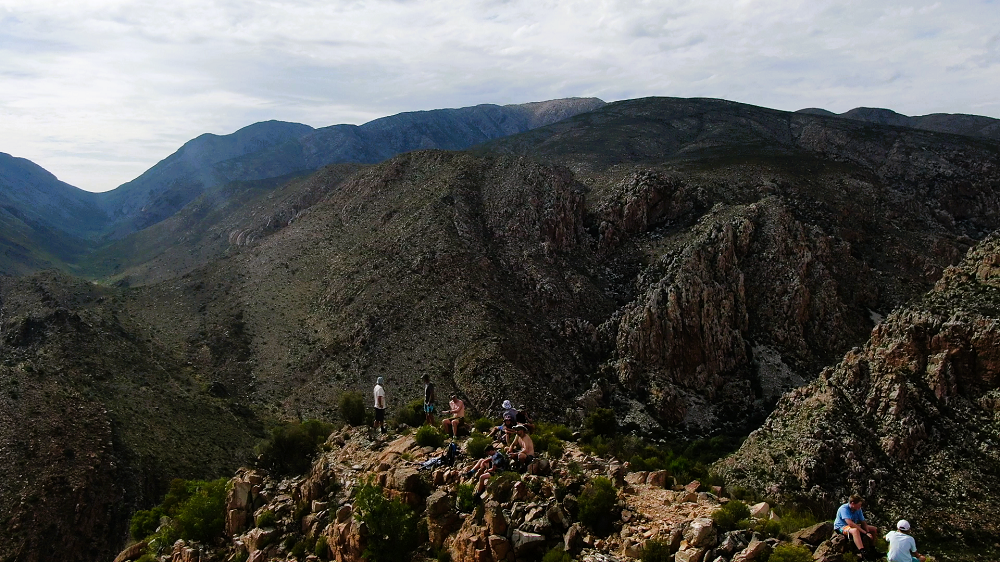 Eagles View
A short 40 minute round trip to the beautiful Eagles View lookout point.  Perfect for sundowners or early morning inspiration.
How can we help? Send us a message below or call Catherine on 074 939 4395.
We had the absolute best time in Baviaanskloof! The Just for Two Cottage is so cute and cozy and the surrounds too beautiful for words. We walked up to the waterfall and braved the freezing cold pools to get all the way to the top. It was so worth the cold! The...