Single track riding in the Baviaanskloof Mountains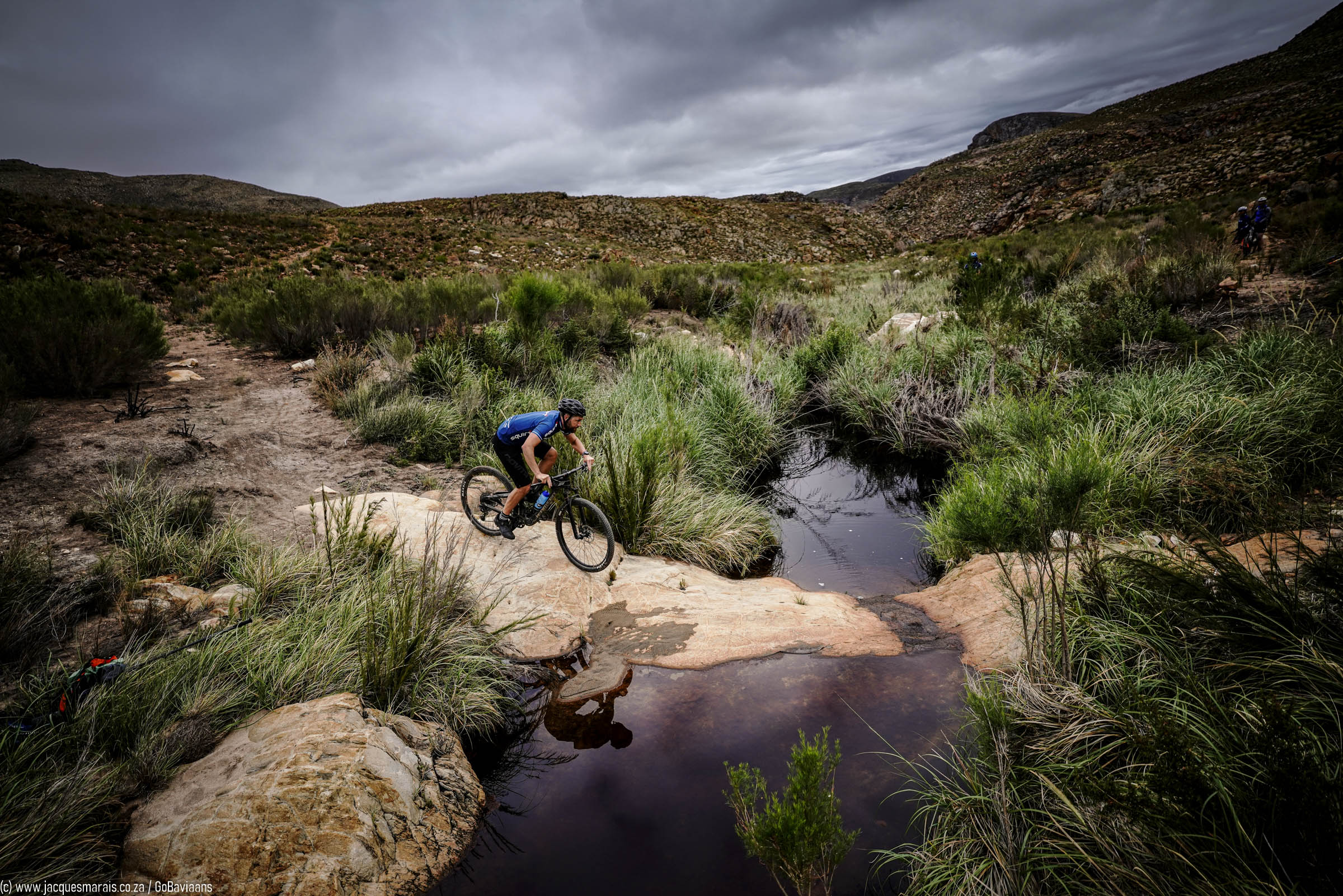 Gabriels Loop
All you really want to know is that the views across the bars are going to leave you with renewed stoke around every corner, with dramatic geological features spiking the horizon line. This does mean that you're going to have to deal with some major climbs along the way. But as the local Klowenaars say: "Wie's bang"!?
Gabriel's Loop Trail pretty much follows the legendary 4 day Leopard Trail hike, starting near the homestead before cranking into the adjacent wilderness. The MTB trail basically follows two upgraded sections of the hiking route, connecting the first part of Day 1 to the second half of Day 2.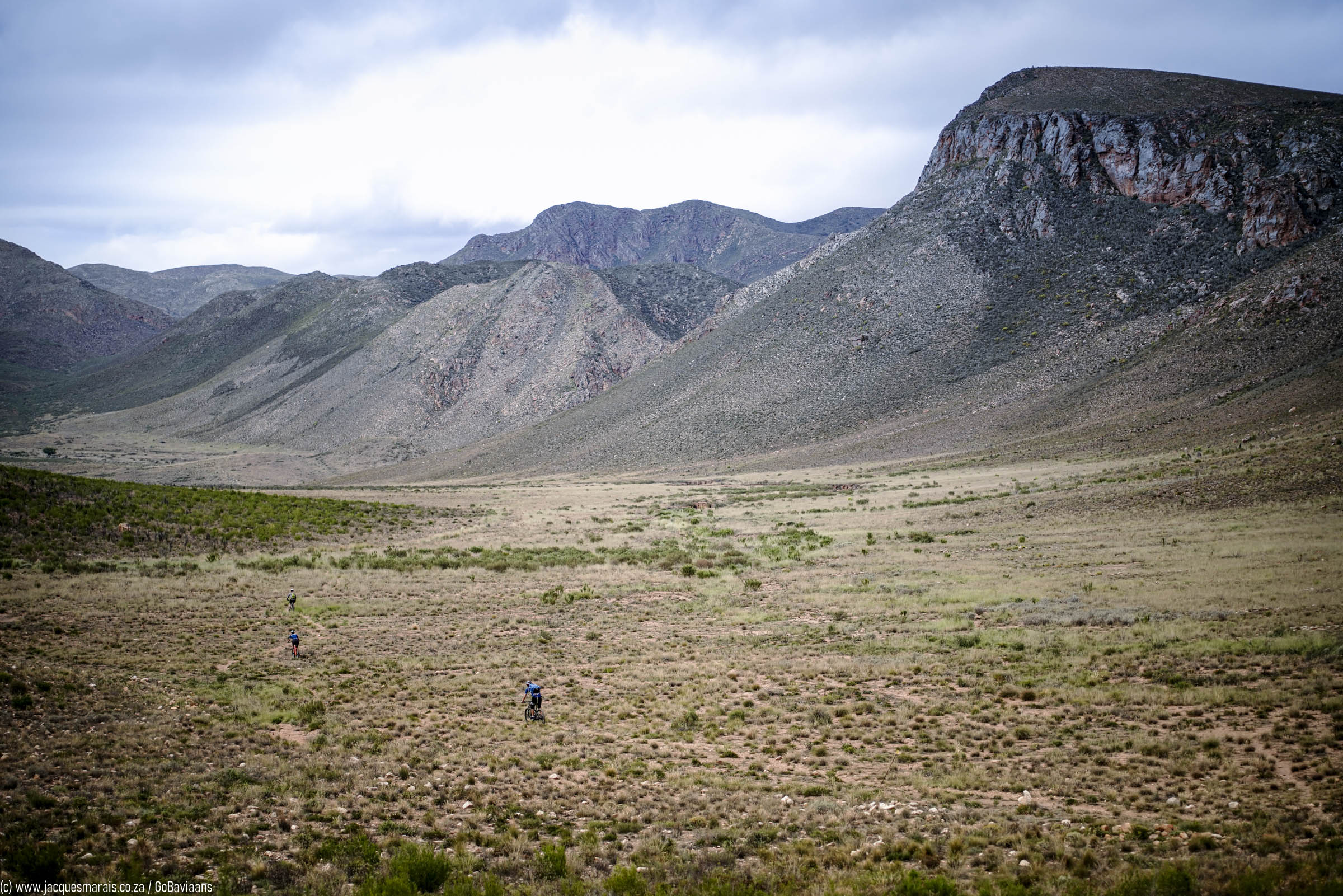 Leopard's Kloof 24km
A great round trip split between single track, a jeep track and the main Baviaanskloof road. The trail starts by completing the first day of the Leopard Trail hiking trail. Passing the hiker's overnight hut, you join up with the jeep track used by the trail team to drop hikers bags. Follow the track down to the main Baviaanskloof Road, and return to base camp along the road.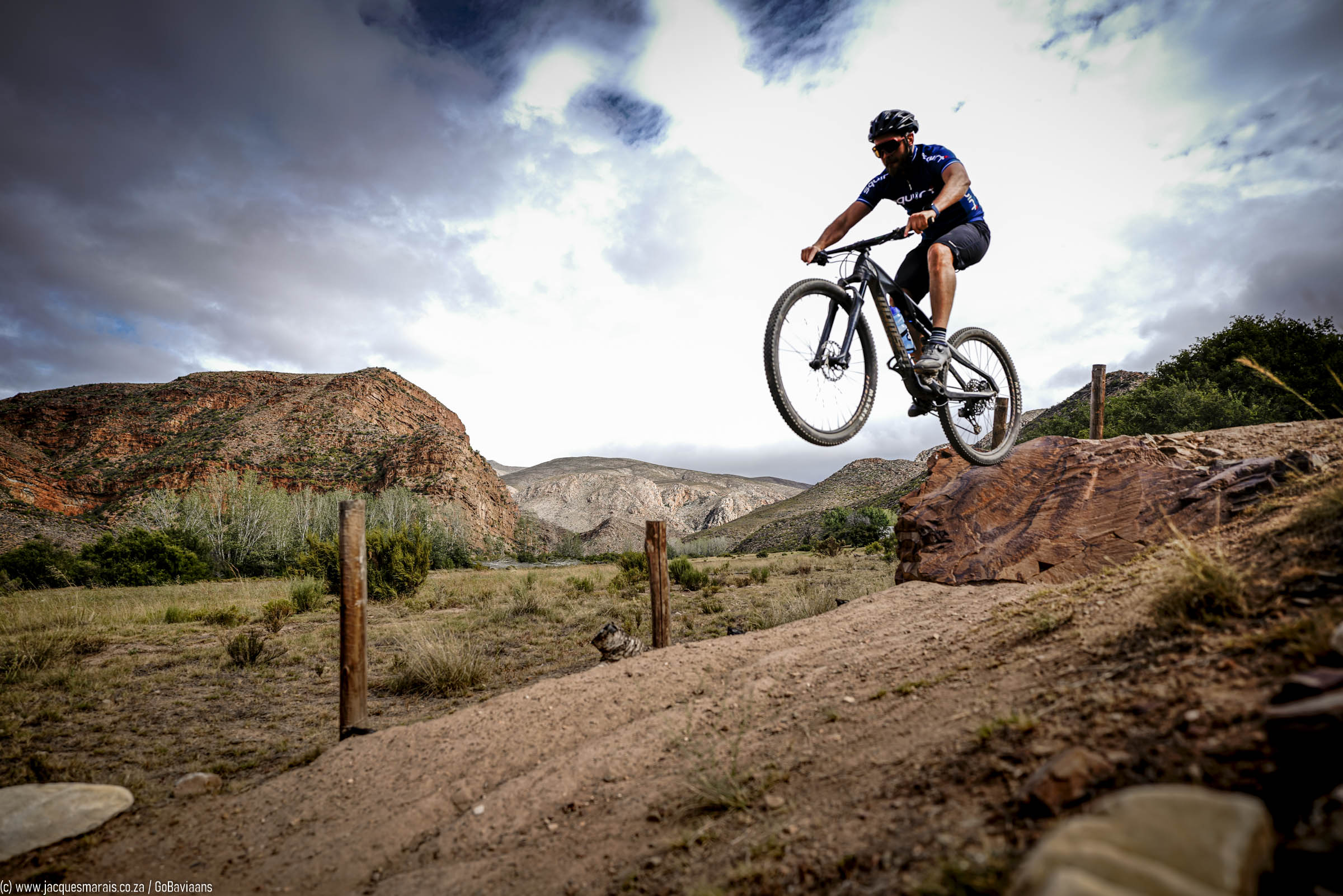 Flow Trail 3.5km
An fun flow trail with a few wooden berms, bridges and jumps.  Still in early stages of development with loads of additions to come in the years ahead.  For now a fun short ride around the bottom of the valley floor.